Our Work
Showcasing Our Expertise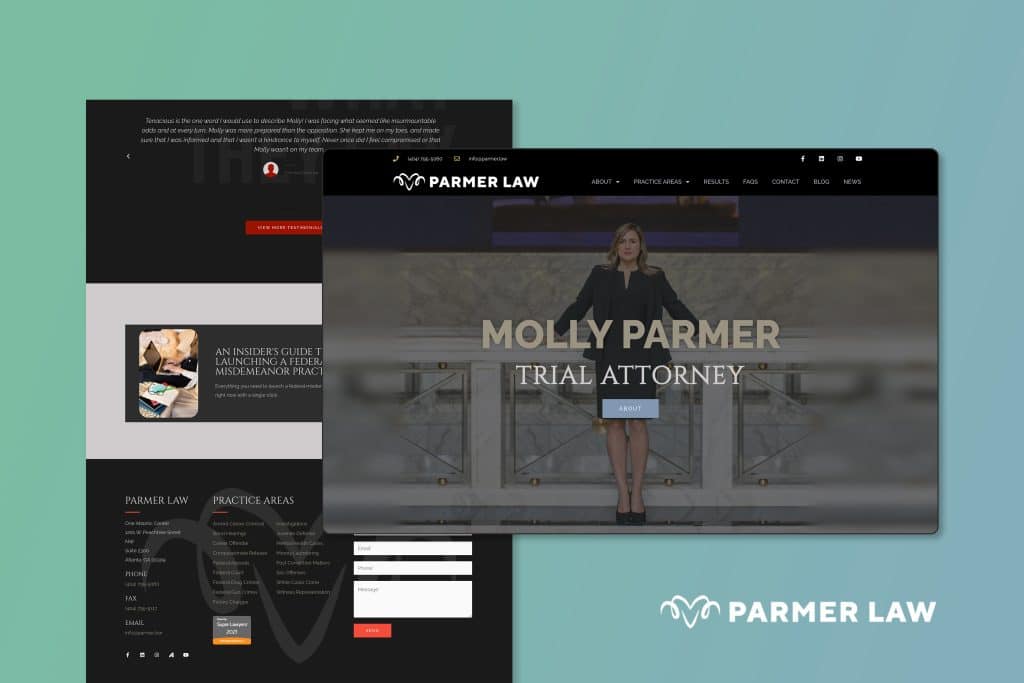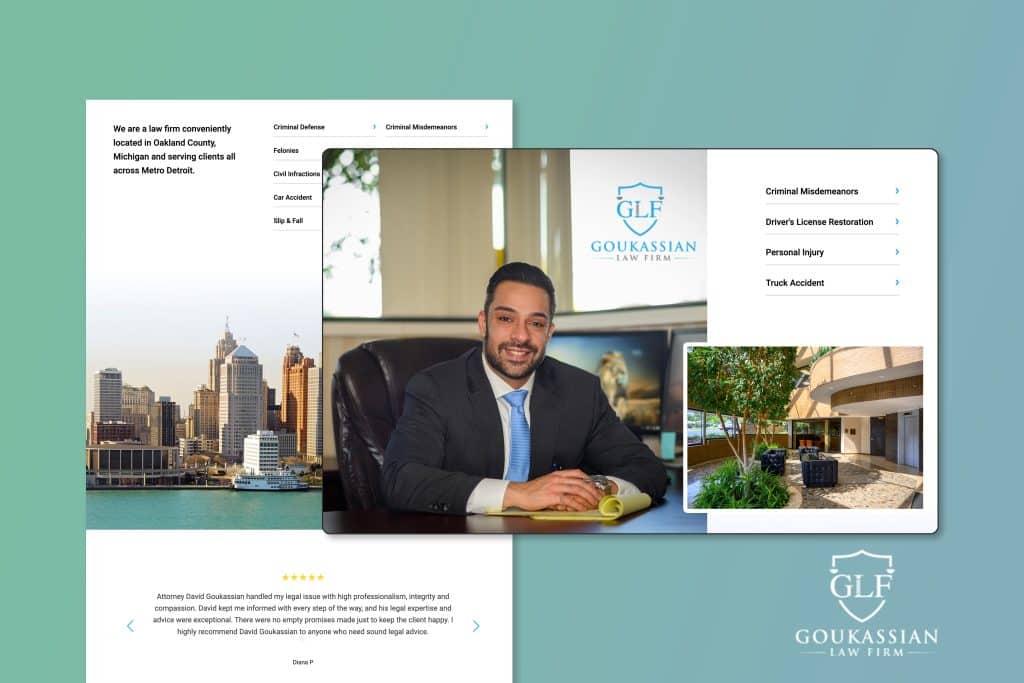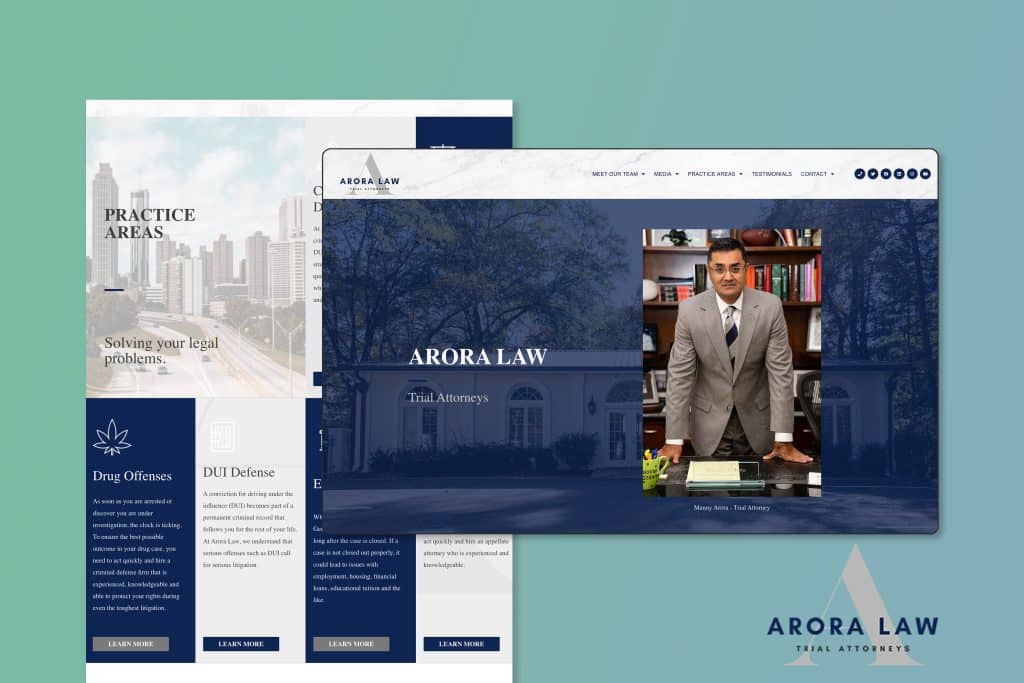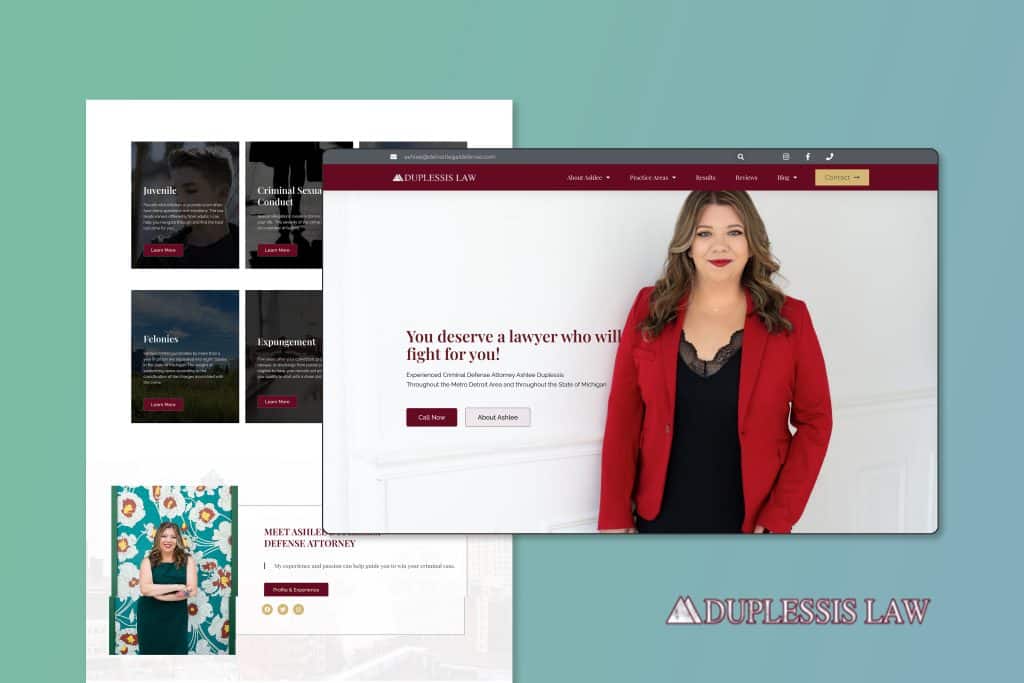 Make your law firm's website look, feel and work exactly the way you want it.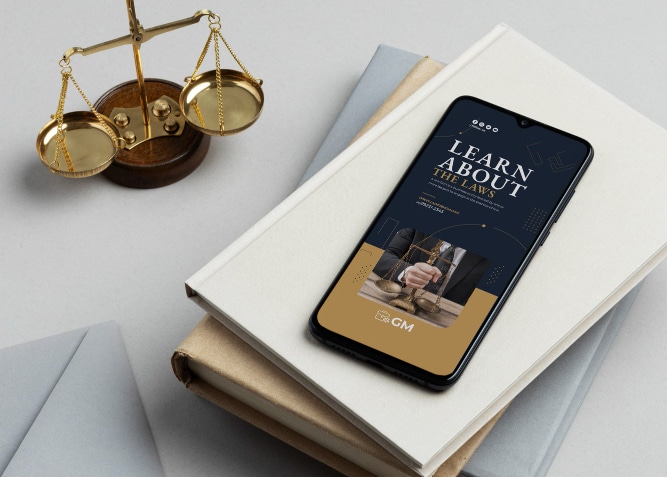 Captivating Designs Tailored to Your Firm
Your law firm is one-of-a-kind, and your website should reflect that. At Green Cardigan Marketing, we specialize in creating custom website designs that capture your firm's unique vision, resonate with your target audience, and drive meaningful results.
During our initial consultation, we take the time to truly understand your firm's identity, goals, and target audience. Armed with this valuable insight, our talented team goes to the drawing board to craft several distinctive design options that align with your vision. We believe in creating websites that are more than just visually appealing; they should tell a compelling story, engage visitors with meaningful content, and inspire action through clear and persuasive calls-to-action.
Meaningful Content: Building a Website That Drives Traffic
Did you know that 75% of users judge a company's credibility based on its website design? A well-designed and user-friendly website not only captures attention but also drives traffic and enhances your firm's online visibility. Our team of skilled designers and content strategists will collaborate to create a website that delivers value to your visitors through engaging and informative content. By implementing effective search engine optimization (SEO) strategies, we'll ensure that your website attracts organic traffic and ranks higher in search engine results pages.
Storytelling: Crafting Visually Appealing Websites
Visual storytelling is a powerful tool in capturing the attention and imagination of your audience. Research shows that the human brain processes visual information 60,000 times faster than text. Leveraging this knowledge, our design team will create visually captivating websites that leave a lasting impression on your visitors. Through strategic use of imagery, color schemes, and typography, we'll tell your firm's unique story and establish a strong visual brand identity that sets you apart from the competition.
A website should be more than just a digital brochure; it should be a powerful conversion tool that turns prospects into loyal clients. By strategically placing clear and compelling calls-to-action throughout your website, we'll guide visitors on their journey from initial interest to taking action. Whether it's scheduling a consultation, downloading a resource, or contacting your firm, our goal is to optimize your website's conversion rate and generate meaningful leads.
At Green Cardigan Marketing, we take pride in our portfolio of successful website designs. Our work spans various industries, including law firms, and demonstrates our expertise in crafting visually stunning, user-friendly, and conversion-focused websites. We invite you to explore our work samples to get a glimpse of the quality and creativity we bring to each project.
Elevated Custom Website Design for Law Firms
Ready to elevate your online presence and attract the right clients? Request a quote for our website design services, and let us create a custom website that truly reflects your firm's values, engages your target audience, and drives conversions. Don't miss the opportunity to make a lasting impression.