Add value & nurture your clients through Legal Email marketing Strategies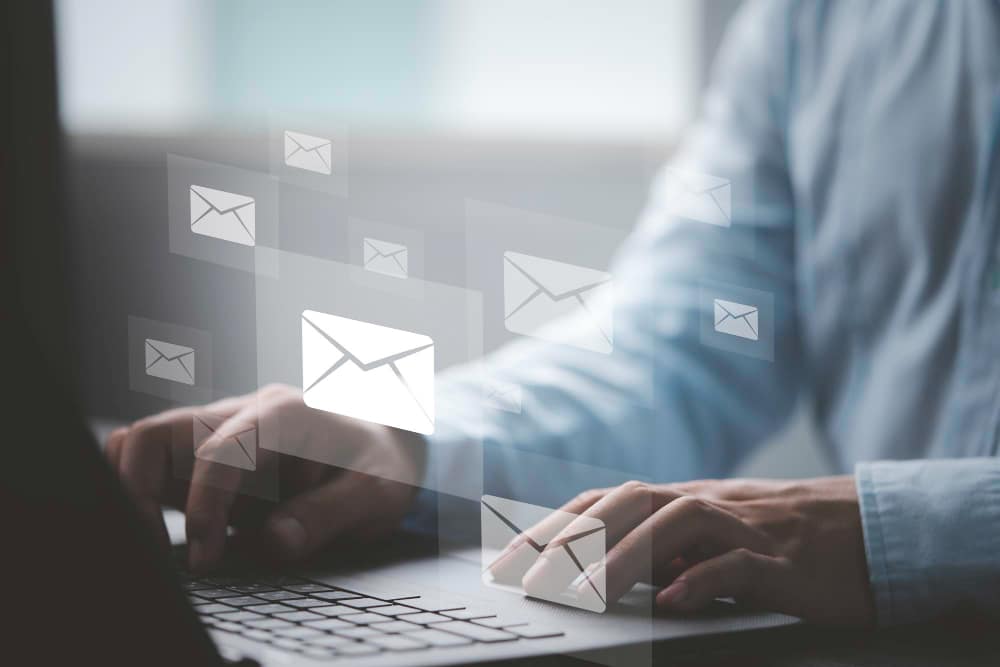 Keep your law firm top of mind with email marketing that's precisely targeted, relevant and unique to your firm.
Email marketing is a powerful tool for attorneys to create awareness, nurture relationships with potential and current clients, and stay connected with their target audience. At Green Cardigan Marketing, we specialize in developing email marketing strategies specifically tailored for law firms. Let us help you capture potential clients and maintain strong communication with your previous and current clients.
How can email marketing benefit your law firm?
Give your practice a voice by developing a monthly newsletter to send to potential clients, previous or current clients, and members of the community. We understand that your campaign strategy needs to be unique to your firm, geographic area, and the interests of your target audience. Your monthly email newsletter provides an opportunity to showcase your firm's personality, expertise, and the passion behind what you do.
Building a robust email database is the foundation for a successful law firm email marketing campaign. As part of our strategy, we will create unique and interactive lead submission forms throughout your website, enticing potential clients to share their email addresses.
 Nurturing leads through email marketing is a critical aspect of closing the lead to client ratio. The numbers tell us that you should be closing between 60-70% of the leads your firm receives. Deploying nurture campaigns as part of your firms marketing strategy can help your firm achieve the desired closing rate from lead to client.
 Delivering targeted and relevant emails to your database increases open rates and reduces unsubscribe rates. By segmenting your email database based on interests and needs, we ensure that each recipient receives messaging that resonates with them. This approach also prevents overmailing and ensures a personalized experience for each contact.
Appealing and Informative Emails
 Engaging your audience and maintaining their interest is crucial. We carefully curate your firm's newsletter content, ensuring that it doesn't overwhelm their inbox and only includes information that is timely and relevant. Your monthly newsletter may feature case studies, practice updates, insightful blog articles, local events, and more, providing value and building credibility.
Frequent List Maintenance:Frequent List Maintenance
Keeping your contact list accurate and engaged is essential for effective email marketing. We conduct routine list maintenance to remove inactive contacts, ensuring that your database is up-to-date and filled with engaged recipients who are more likely to open and interact with your emails.
At Green Cardigan Marketing, we believe in data-driven decision-making. We analyze your newsletter metrics to ensure that your campaign reaches the maximum number of people in the most effective way possible. Each month, you will receive a detailed report on the overall performance and metrics of your email campaign, providing valuable insights into its success.
Ready to take your law firm's email marketing to the next level? Let's talk!
Our team will craft a tailored email marketing strategy for your law firm that strengthens your client connections, enhances your brand reputation, and drives tangible results for your practice.